From design and engineering through to fabrication, maintenance and approval
What we can
Production and maintenance of equipment needed, you can rely on MCL Apparatenbouw!
MCL Apparatenbouw is a company that manufactures process equipment for the (petro-)chemical
industry, the pharmaceutical industry and the energy sector. We engineer, manufacture and install
our equipment to the wishes of our clients. Our aim is to do fast repair and maintenance when there
is a malfunction so the production process of our clients will be fully utilised.
MCL Apparatenbouw was founded in 1978 and exists of 45 experienced employees (and we also
work with approximately 25 external employees). Craftsmanship and current professional knowledge
are just as important to us as timelines and reliability. Thanks to our hands on culture and can do
mentality, MCL is also the best partner for quick replacements and repair during breakdowns. We are
solution-oriented and think along with you. Together we find a suitable answer to your question.
MCL Apparatenbouw provides a turn-key solution to fully facilitate you during your process.
Our technical competences:
Type of equipment:
Heat exchangers, type shell & tube and airfin
(Pressure)vessels
Columns
Reactors
(Storage)tanks
Lamont vessels
Complex piping systems
Filters
Skids, with mounted equipment
Pictures next to /below list "Type of equipment":

Dimensions of equipment and workshop:
Maximum dimensions equipment 6000 x 40000 x 100 (Ø x l x t), 100 Ton
Separate carbon steel hall and stainless steel hall
Dimension factory 3600 square meter
Lifting capacity: 2 x 20 Ton-cranes
Lifting height: maximum of 8,5 meter by height adjustable pit
Pictures next to /below list "Dimensionsof equipment and workshop":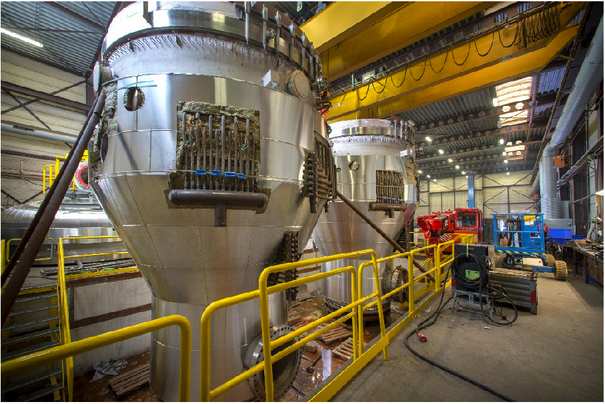 Diversity in processed materials:
Carbon steel, various gradations
Stainless steel, various gradations
Duplex, Superduplex and molybdenum-free Duplex steel
High-alloy steel such as Monel, Inconel, Cunifer, Hastelloy
Titanium, various gradations
Welding techniques:
Welding processes: GTAW (141), GTAW-ORB (141-ORB), SMAW (111), GMAW (135), FCAW
(136), GMAW-STT (135-STT), SAW (121), SAW-band welding (122), ESW-band welding (721)
Welder qualifications: ASME IX, EN 9606-4, EN9606-1 en EN14732
Welding method qualifications: EN 15614-1, EN 15614-7, EN 15614-8, ASME IX, AWS D1.1
Pictures next to /below list "Welding techniques":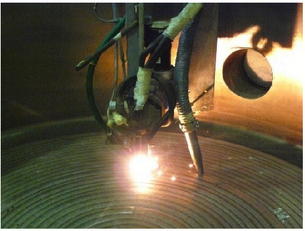 Processing competences:
Lathing conventional (caroussel) and CNC
Cuttering conventional
CNC milling
Conventional and CNC drilling
Plasma cutting (3D)
Conventional and CNC rolling
Bending
Assembling
Cutting
Sawing
Pictures next to /below list "Competentences in processing":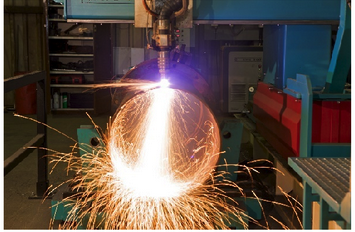 Engineering competences:
Advanced 3D engineering
Engineering software such as:
o Inventor 2019 (3D)
o Autocad 2019
o VES 2018
o HTRI software for thermic design and optimalisation
o FEA (Failure Mode Effect) analyses
According to the (Inter)national authorities and customer specifications
Various mechanical calculations according to certification and authorization codes:
o RToD (Regels voor Toestellen onder Druk)
o ASME VIII div 1&2
o AD-M, TEMA
o PD5500
o EN 13445
Pictures next to /below list "Engineering competences":

Certificates:
ISO 9001/2015
ISO 14001: 2004
OHSAS 18001: 2007
VCA P 2008/5.1 (for Petrochemistry)
WHG (TÜV)
PED 97/23/EC category IV module H/H1
ISO 3834-2
AD2000 / merkblatt HP0
Pictures next to /below list "Certificates":